Get a free Scalp Brush*
and 72 hours pre-access.
*When buying our Shampoo or Conditioner. When signing up you accept to receive newsletters from Relevant. Also, you accept Relevant to use your information in accordance with our Privacy Policy. The offer is valid as long as stocks last.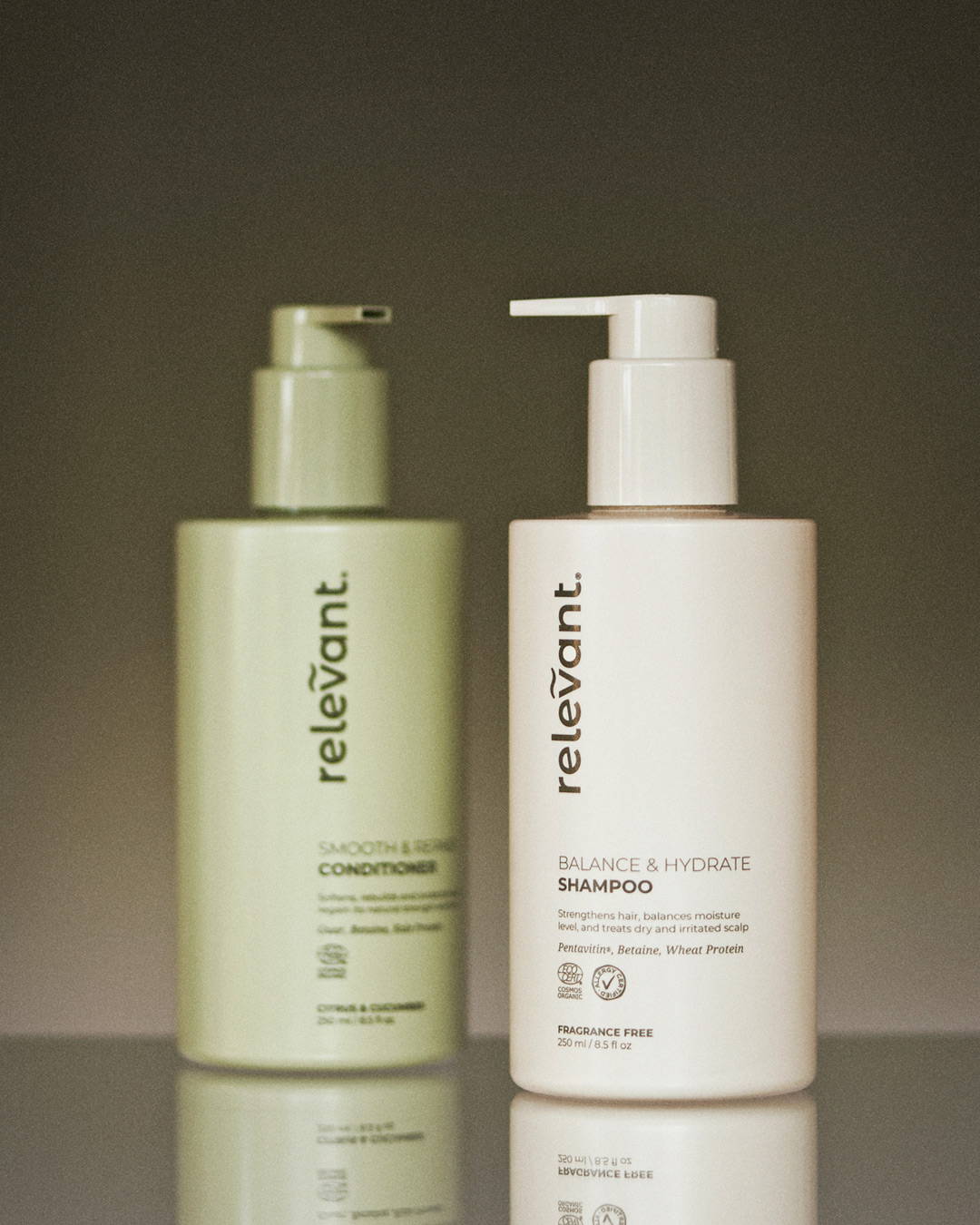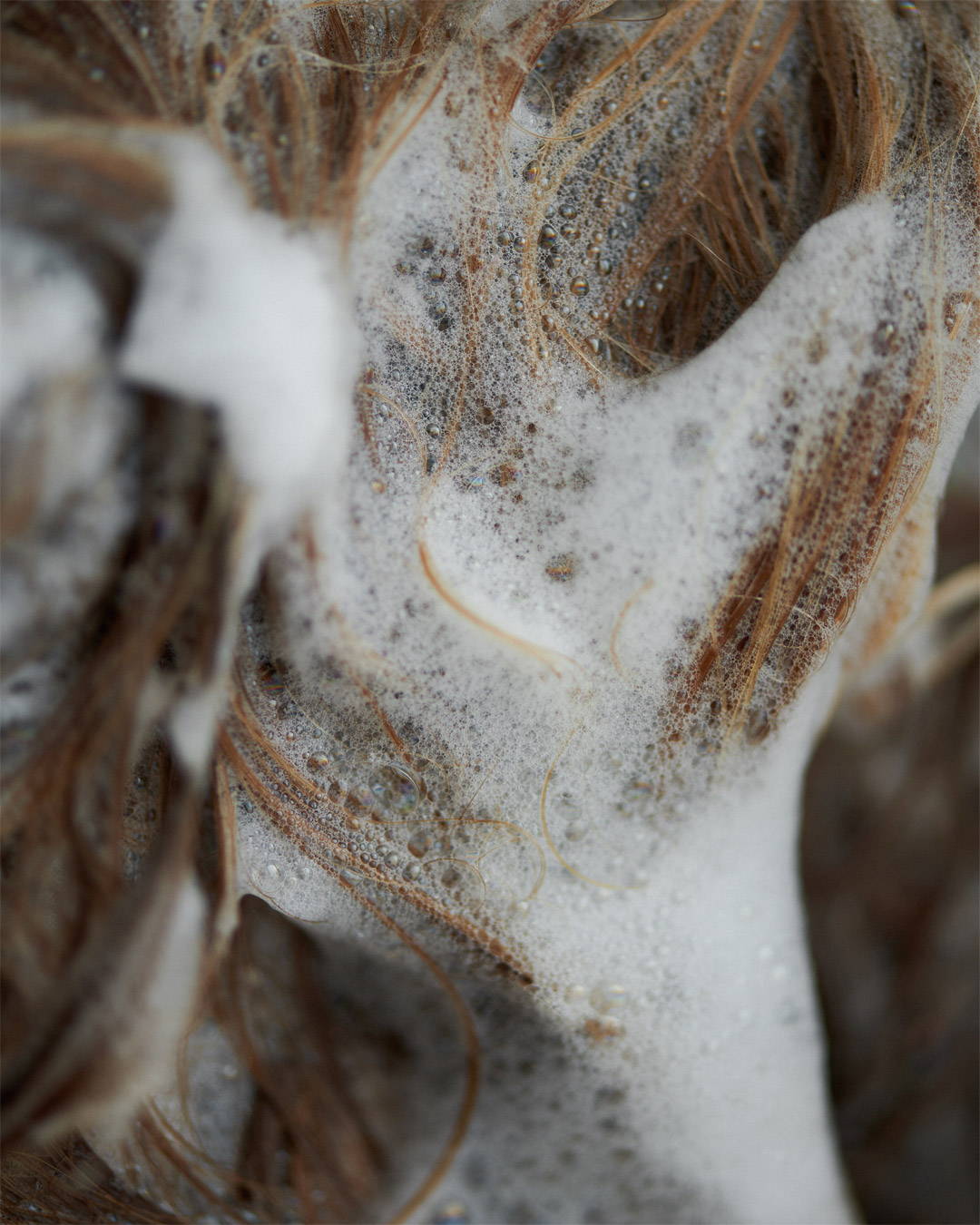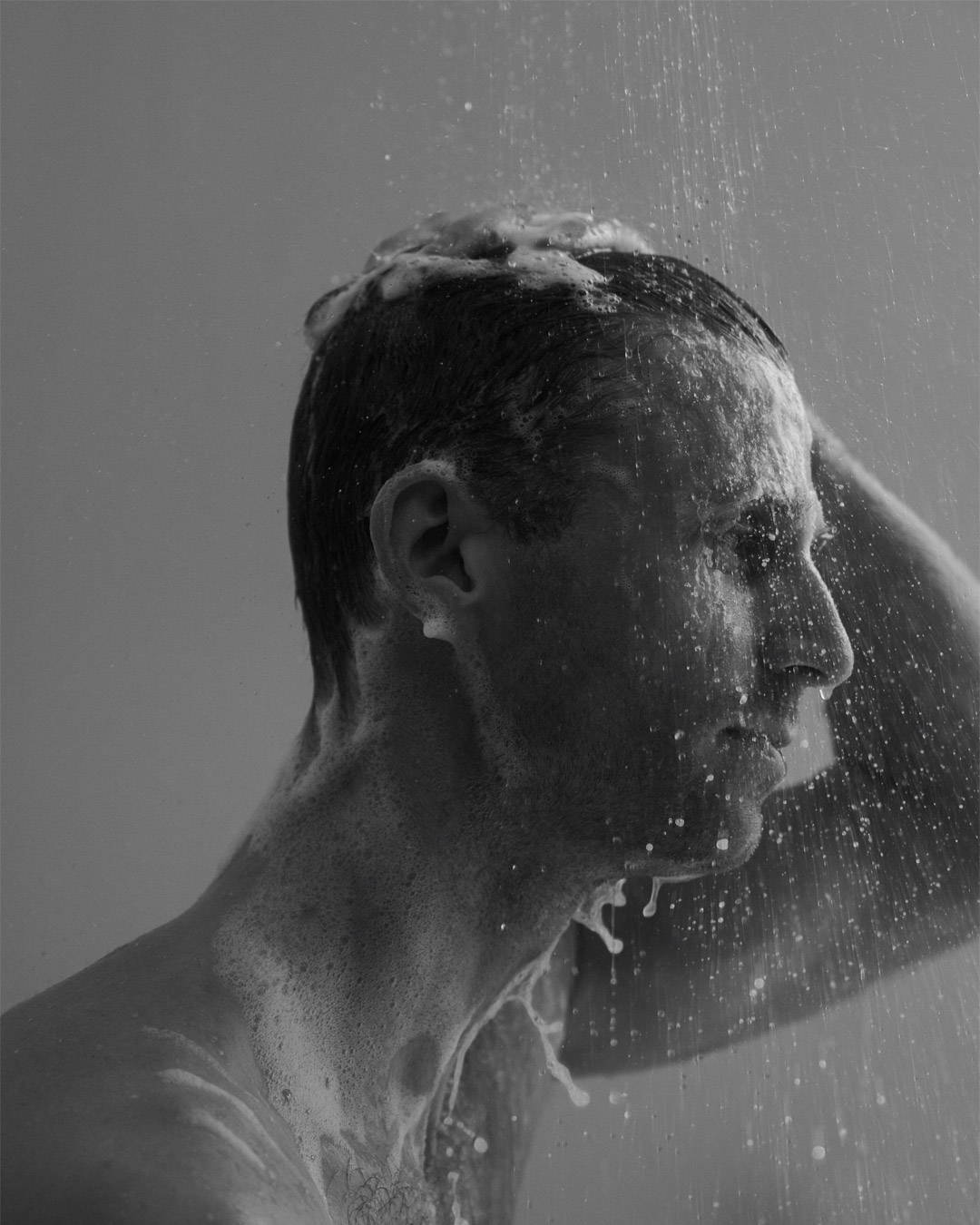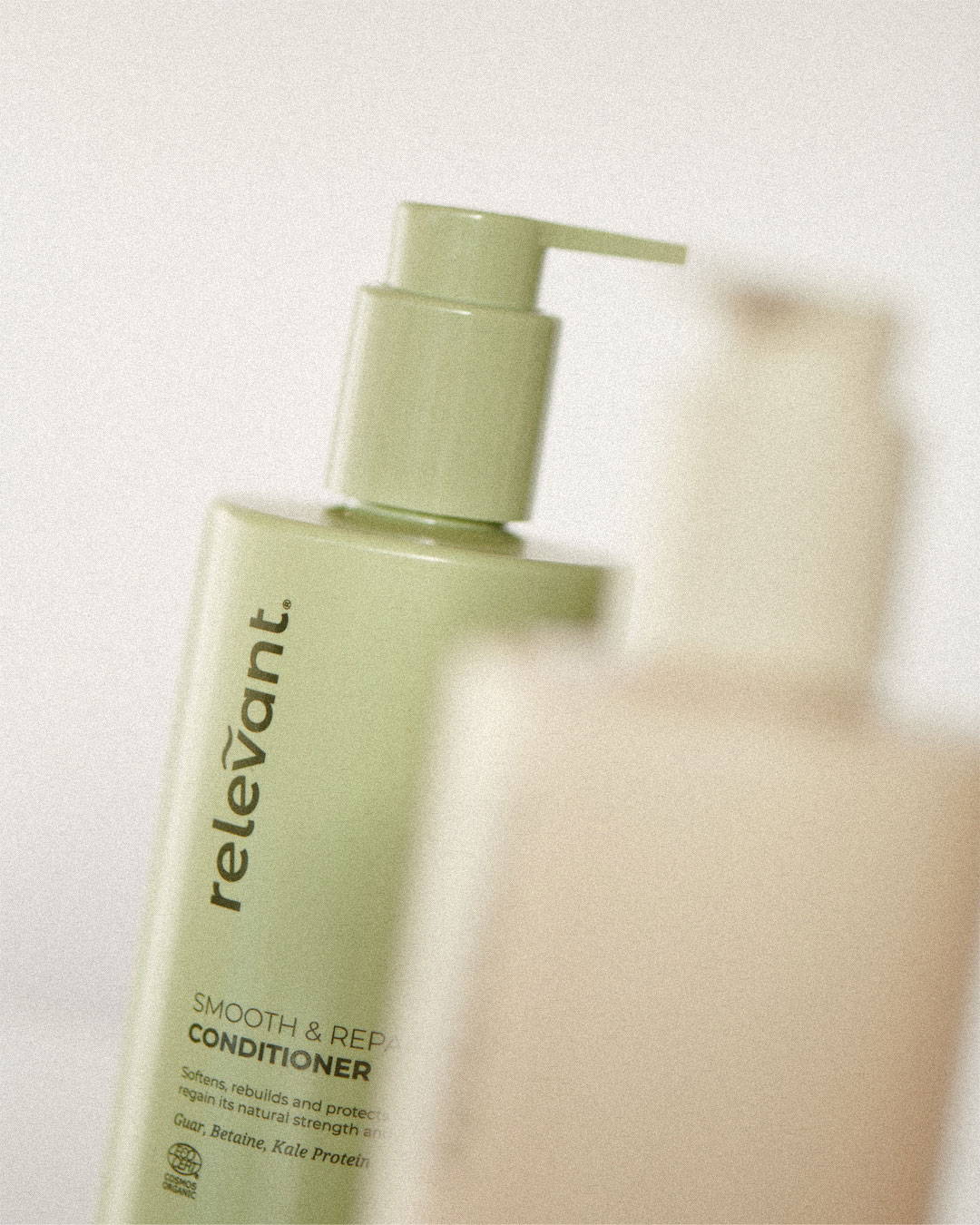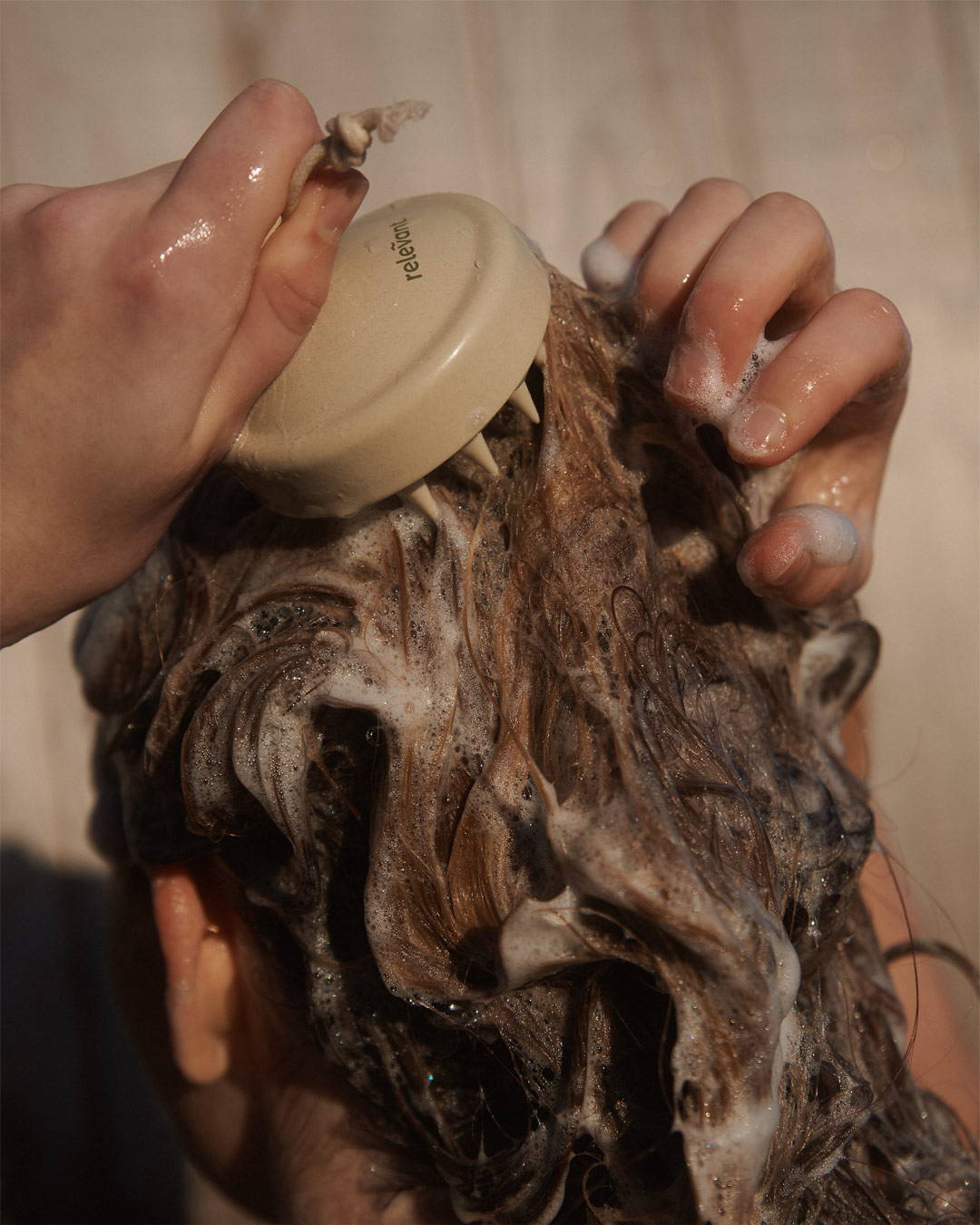 Relevant's new haircare is based on the latest research and with the aim of developing products for an active lifestyle. Goodbye long beauty routines. Haircare should be simple and effective. But healthy hair starts with a healthy scalp. A year and a half later, we are now ready — do you want to join the journey?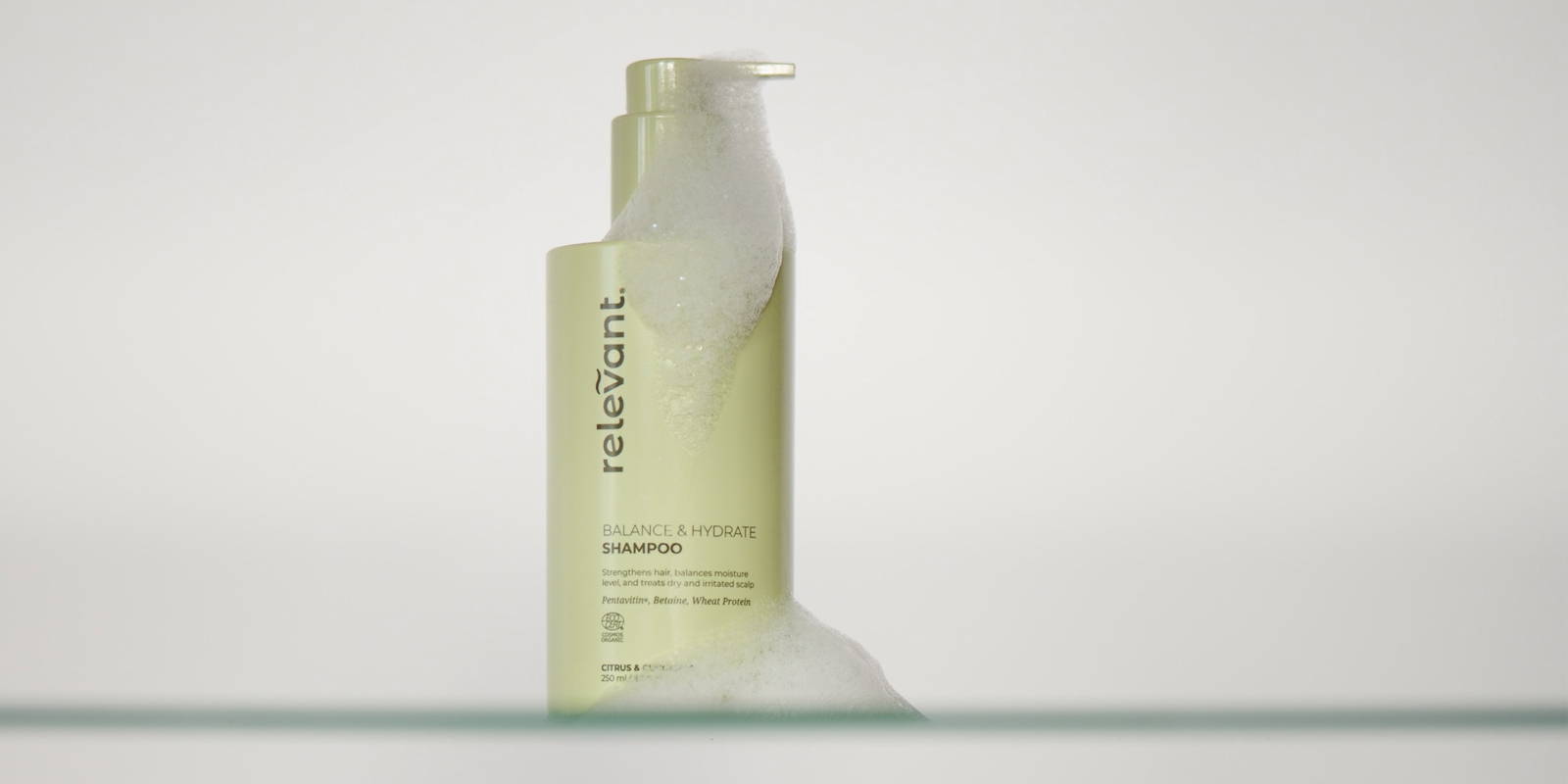 Moisturise hair from the inside with Shampoo
Moisturising shampoo that strengthens hair, balances moisture level, and treats dry and irritated scalp. Rich in Pentavitin®, betaine, and wheat protein.
Get soft, full and luminous hair with Conditioner
Softening conditioner that intensively nourishes and protects hair to regain its natural strength and look. Rich in guar, betaine, and kale protein.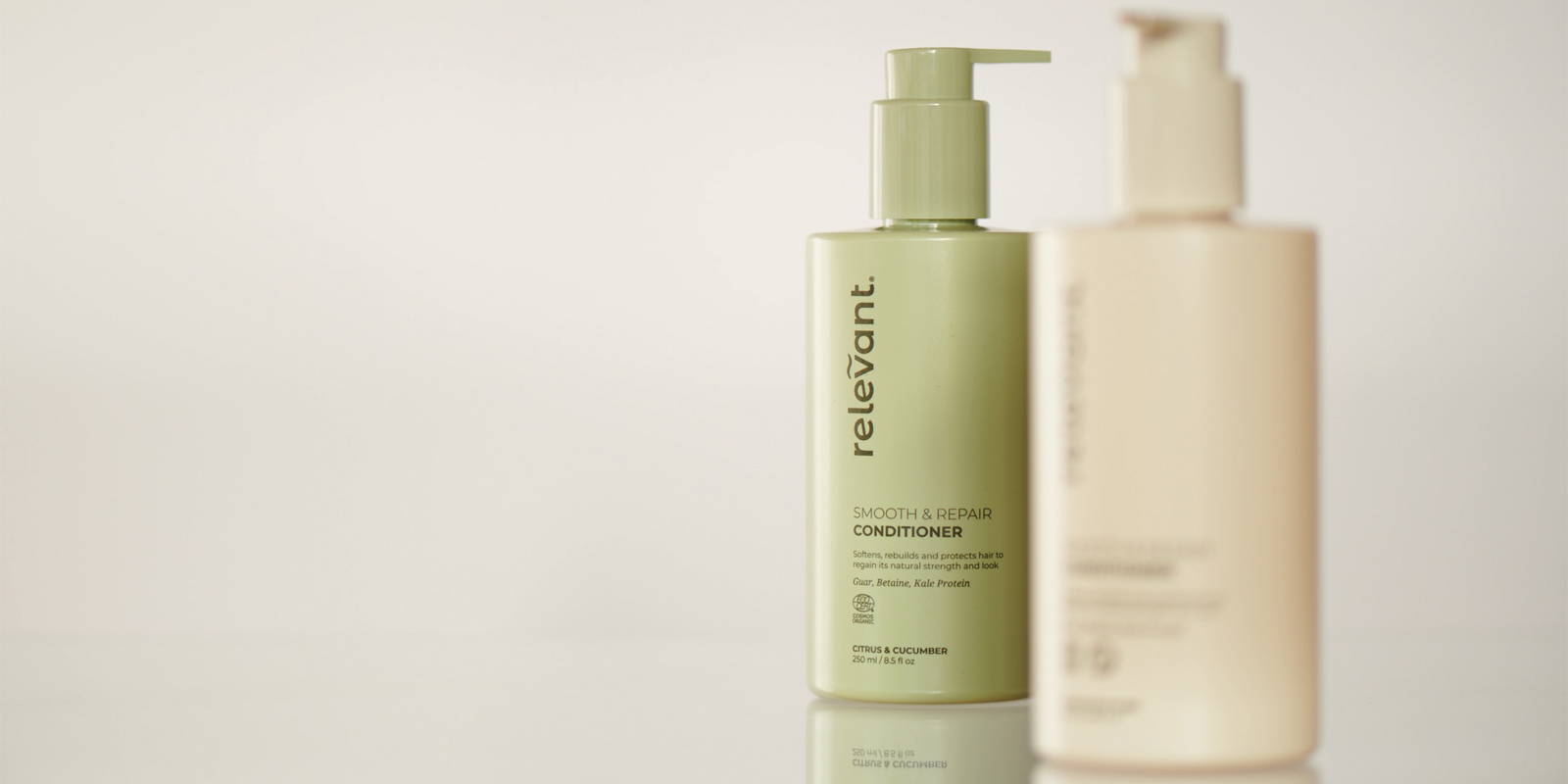 Stimulate healthy hair growth with Scalp Brush
Effective scalp brush that removes dead skin cells and stimulates a healthy scalp. Use as needed or with our Shampoo.
All products are made with a high amount of active ingredients. This is the foundation to ensure an actual and visible effect on your skin.
We use recycled materials from old fishing nets, water bottles, and household waste. It reduces CO2 footprint and landfill waste.
We are proud to say that all products are produced in Denmark. This ensures sustainable and responsible conditions.