Relevant has been nominated for two beauty awards
We're pleased to announce that Relevant has been nominated for Best Body Care Product and Green Choice at this year's Danish Beauty Award 2022.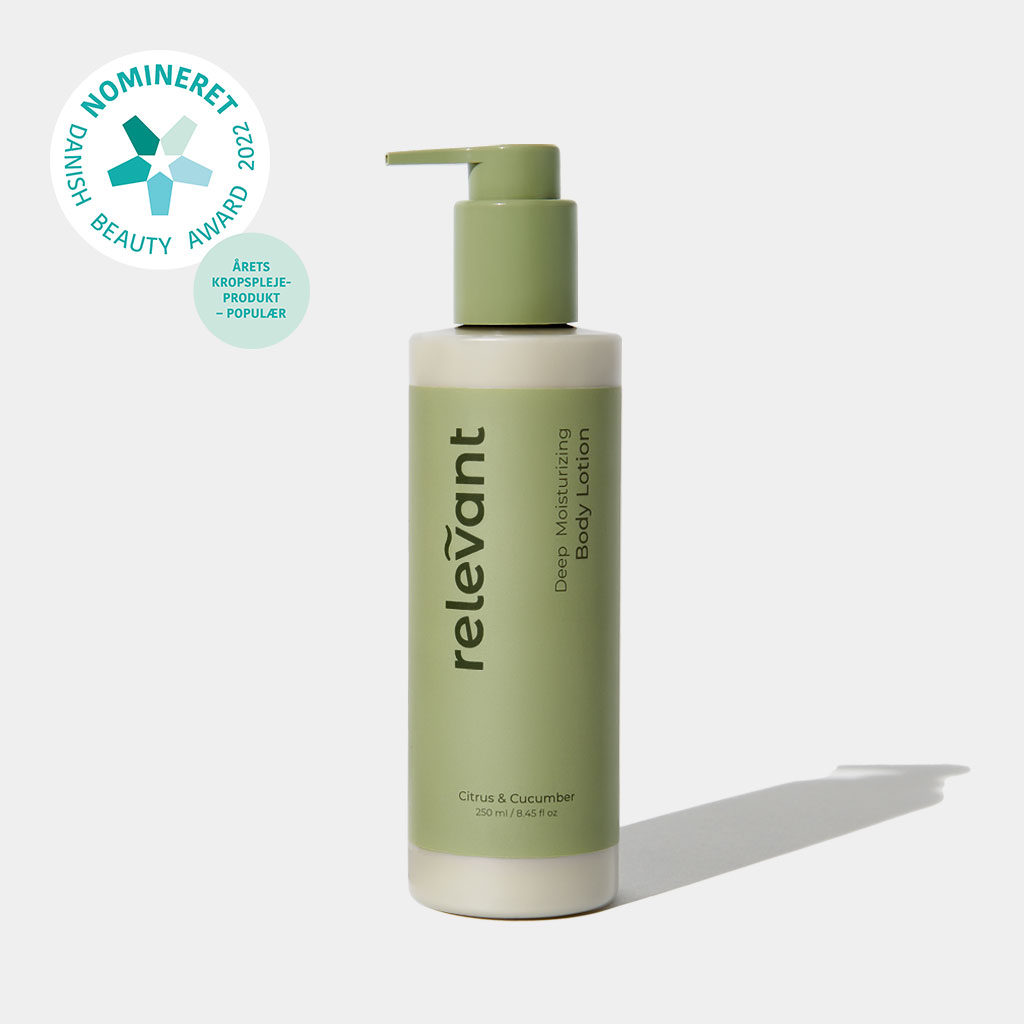 Deep Moisturizing Body Lotion has been nominated in the category Best Body Care Product.
We've spent +18 months developing the body lotion, packed with active ingredients like niacinamide, inulin, oat oil, shea butter, and aloe vera.
The combination of innovative ingredients, skin feel, and sensory impressions is what makes the body lotion a must-have.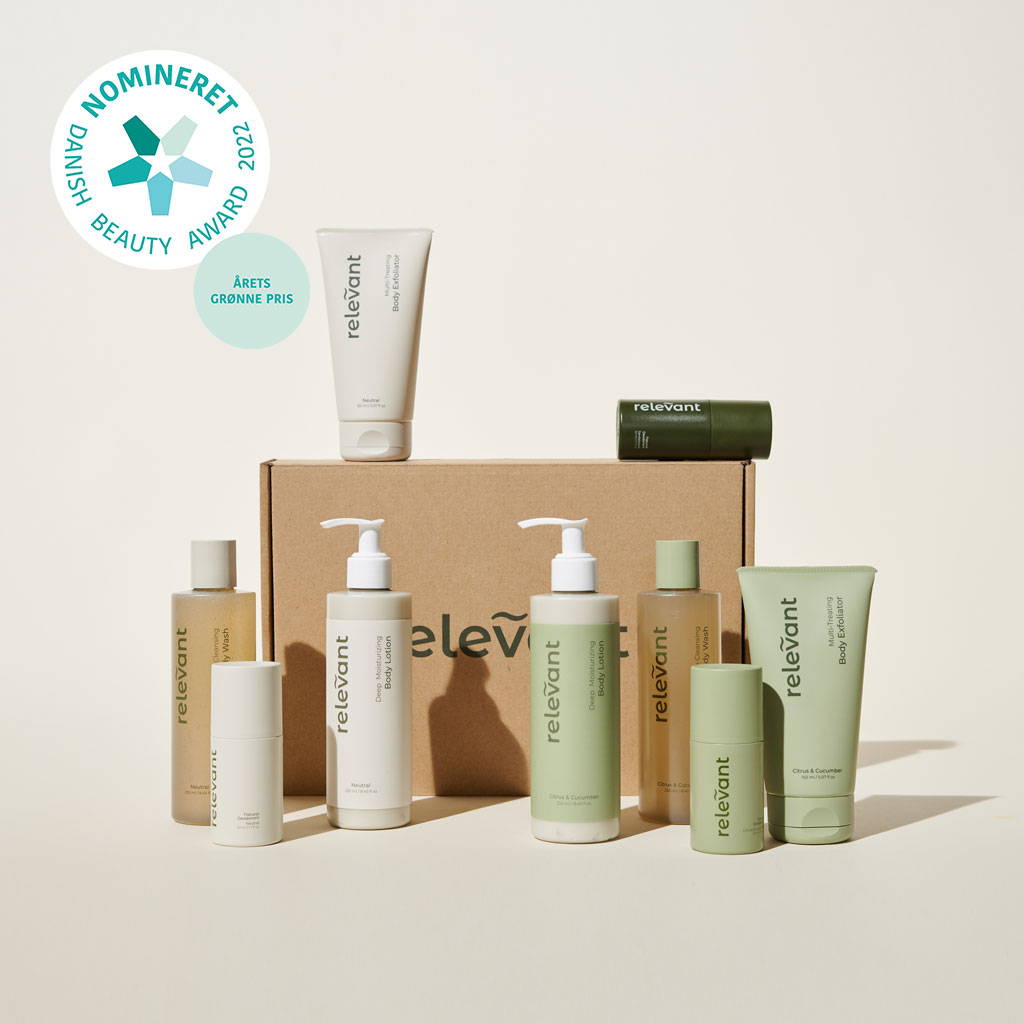 The Relevant brand has been nominated in the category Green Choice.
Being nominated for the Green Choice truly highlights our dedicated work on making a sustainable body care brand. Not only do we handpick ingredients with a green profile, but we're also a frontrunner in using recycled packaging to significantly reduce the CO2 footprint.
Being relevant is all about taking care of your body and our planet.

About Danish Beauty Award
Danish Beauty Award is the biggest award show in Denmark, celebrating the best skincare products of the year.
Only products in accordance with the cosmetics legislation and launched in the last year are entitled to be nominated.
A panel of 15 judges from the beauty industry finds the five nominees and winners among the registered products.
At Relevant, we're on a mission to develop the next generation of body care. That's why we're extremely proud and humbled by the acknowledgment.
Thank you very much for supporting Relevant.